Grant Baciocco Joins "To Whom.." December 4th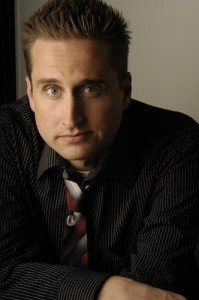 Joining the show on December 4th is Grant Baciocco who will be sharing letters from the younger and much smaller members of society, children!
Grant Baciocco is a content creator and performer who is on the forefront of all things new media. Back in 2004 he created the popular, family friendly podcast The Radio Adventures of Dr. Floyd which went on to release over 150 episodes and garnered awards and praise from iTunes, SPIN Magazine and TiVo to name a few. He is a puppeteer and improviser in Jim Henson Company's "Puppet Up". His comedy music act, Throwing Toasters, has toured clubs and colleges across the country, played a sold out show at the Tokyo Dome in Japan, had several #1 hits on the Dr. Demento show and opened for "Weird Al" Yankovic.