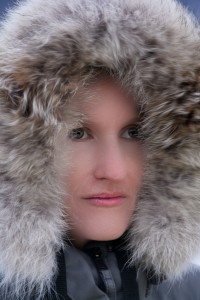 Mix the avant-garde intelligence of Samuel Beckett with the razor sharp humor of
David Sedaris, cinch it all into a Dior gown and you get Marlene Ondrea Nichols. As
a writer and performer she tackles the universal dramas of childhood, love,
betrayal, and death, while making us laugh till our cheeks hurt. Her current
project, Die Eiswüste /or The Ice-Cream Desert is inspired by her recent Arctic
Residency on the archipelago of Svalbard!